Color, all the people know it and use it. We always say that the color is red, the color is green, the color is yellow. And what relationship between color and
blog
? In blog, color often used, especially in our
template
. For some people who like customize their template, surely familiar with this case. However, most of the color is not spelled in red, green, or the other. But is called by using the hex code in the HTML code, for example: # 000000, # FFFFFF, and other.
Black color have the code # 000000, or white color have a code # FFFFFF. Of course we can know all of about it. But don't worry, now we can know the color code for all color by using the generator on-line and software. In this post, I would write about software that called "
Color Schemer Studio
".

This software functions are as a generator of code for each color. In this software we just choose a color , and a code will appear. The most cool one...... we can generate a color code from color of image. What look like this software? See the picture below.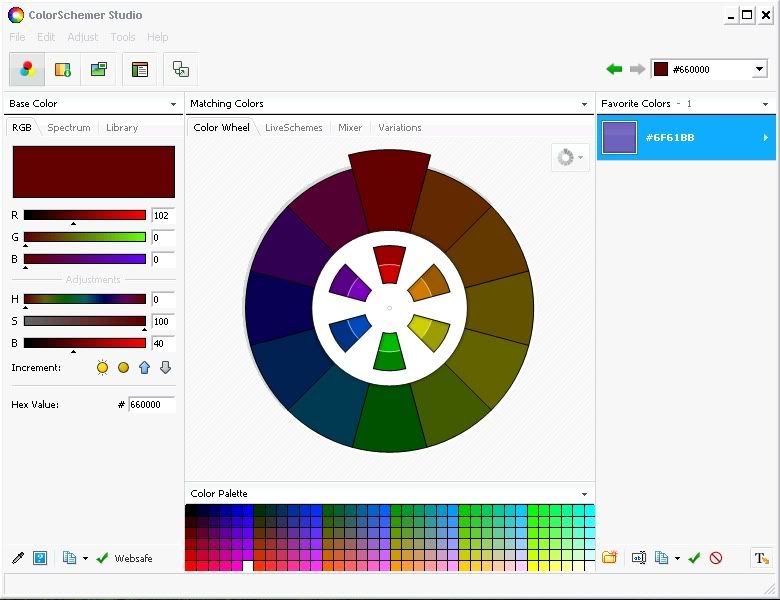 click image for enlarge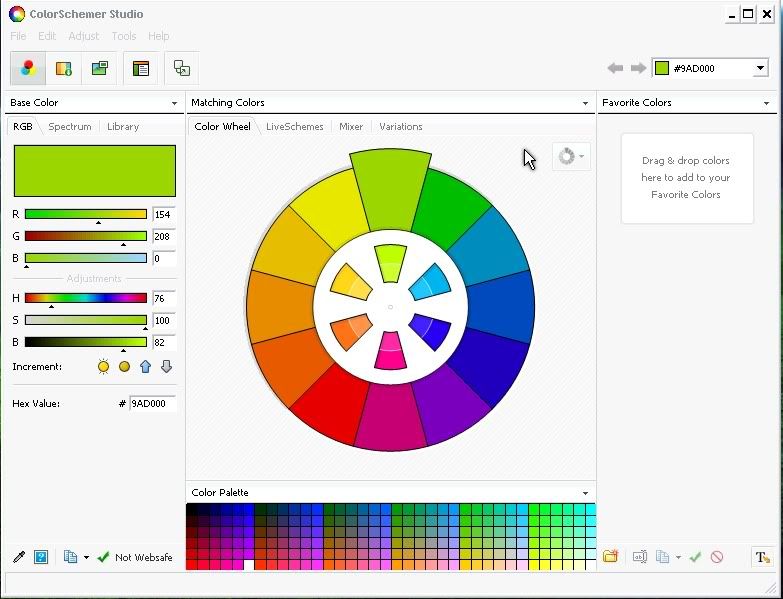 click image for enlarge
click image for enlarge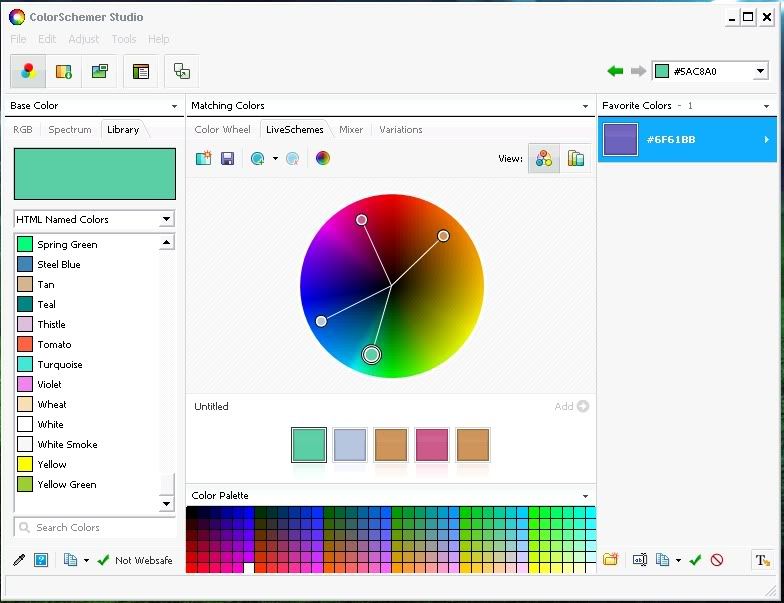 click image for enlarge