Last time i was launched two template,
Magazine 4 Column
and
Technorati Style
Template. Now, i try to make a new template. I am try to convert a wordpress template in to
blogger template
. Honestly, i really don't know how to convert a wordpress
template
. someone told me that to make it is use Dreamweaver software. But i am make it with different style and of course the result are not optimize. But, i was feel proud. Although the result is not perfect than the other converter. My new wordpress converted template is like this.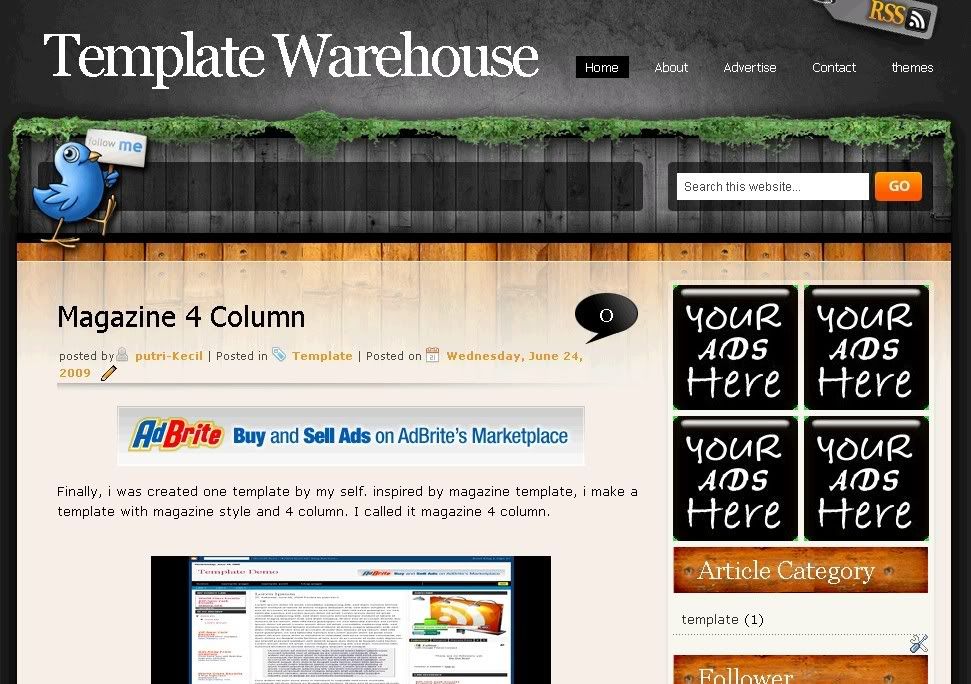 I try to converted another ones. And i will give it for free if there are like to this template.
Just leave comment and your email if you want it. I will send the XML code for you. Free. But i will appreciate if you like to this template just don't change the credit code and hope you want to bookmark this article to social bookmarking web.

Best Regard.
One-4-All